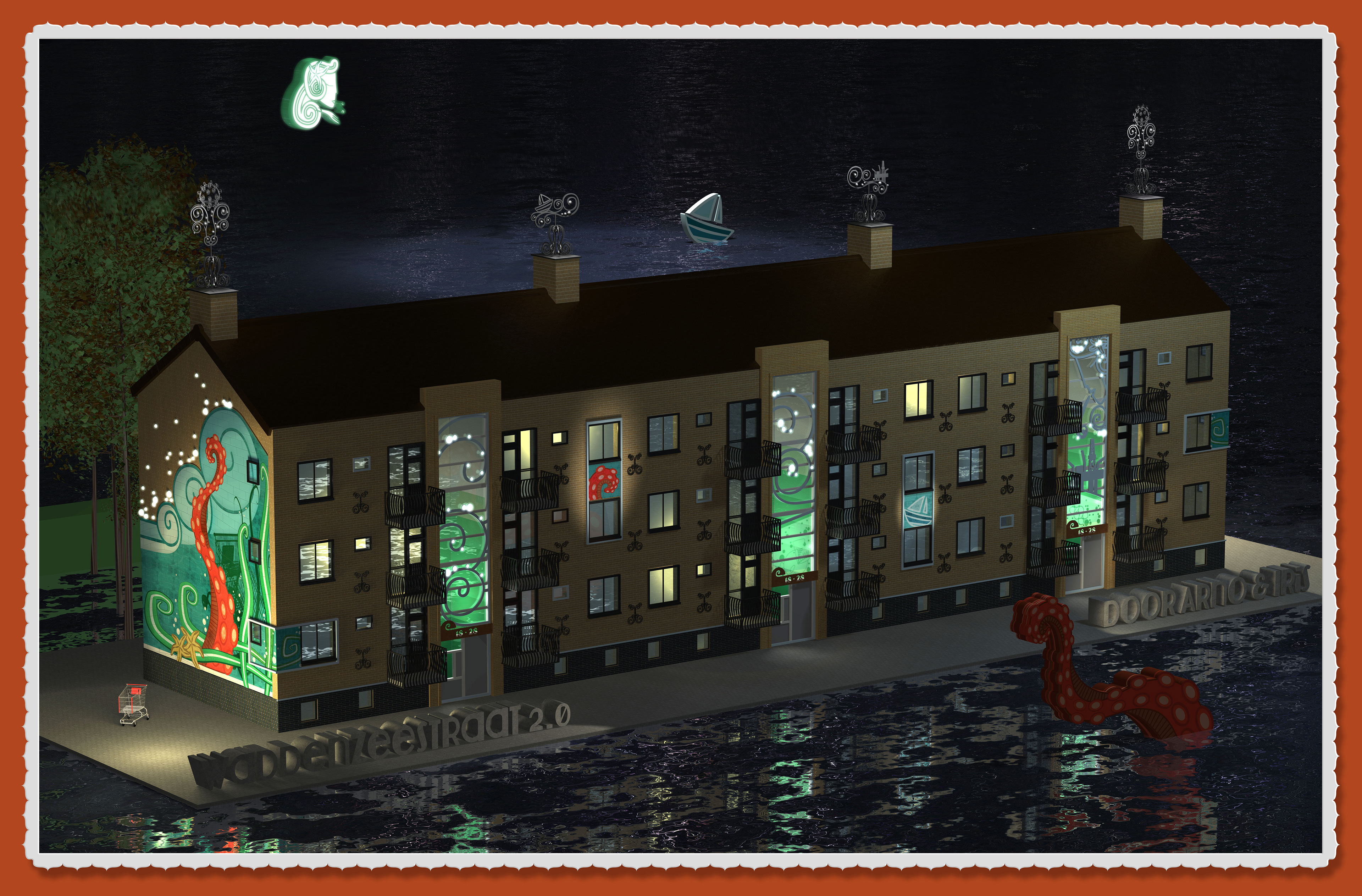 Design for 3, 50s buildings again Den Helder.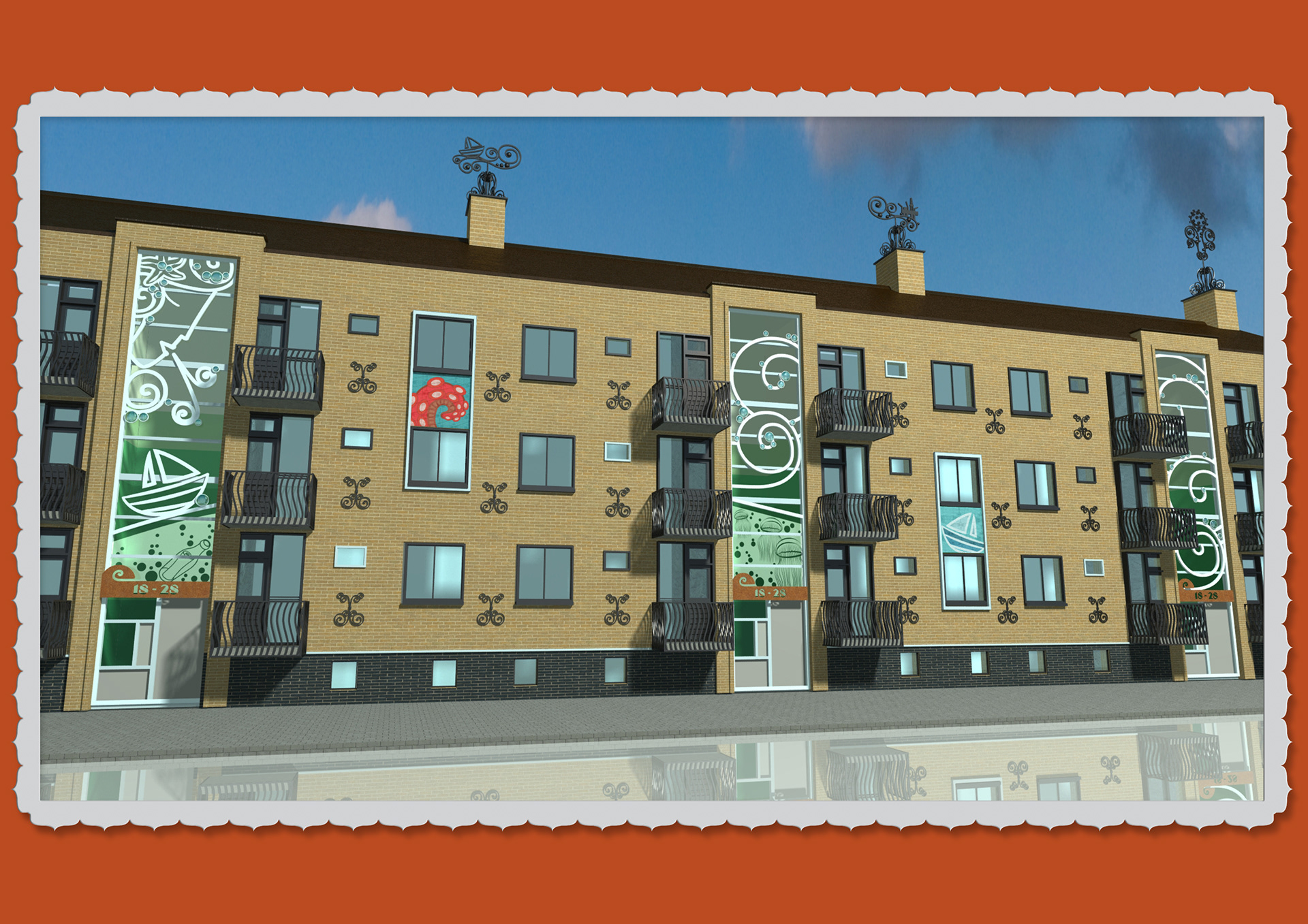 Buiding 1, the design is based on the previous design.
The window frames will be made into a drawing and the glass behind will be sand blasted.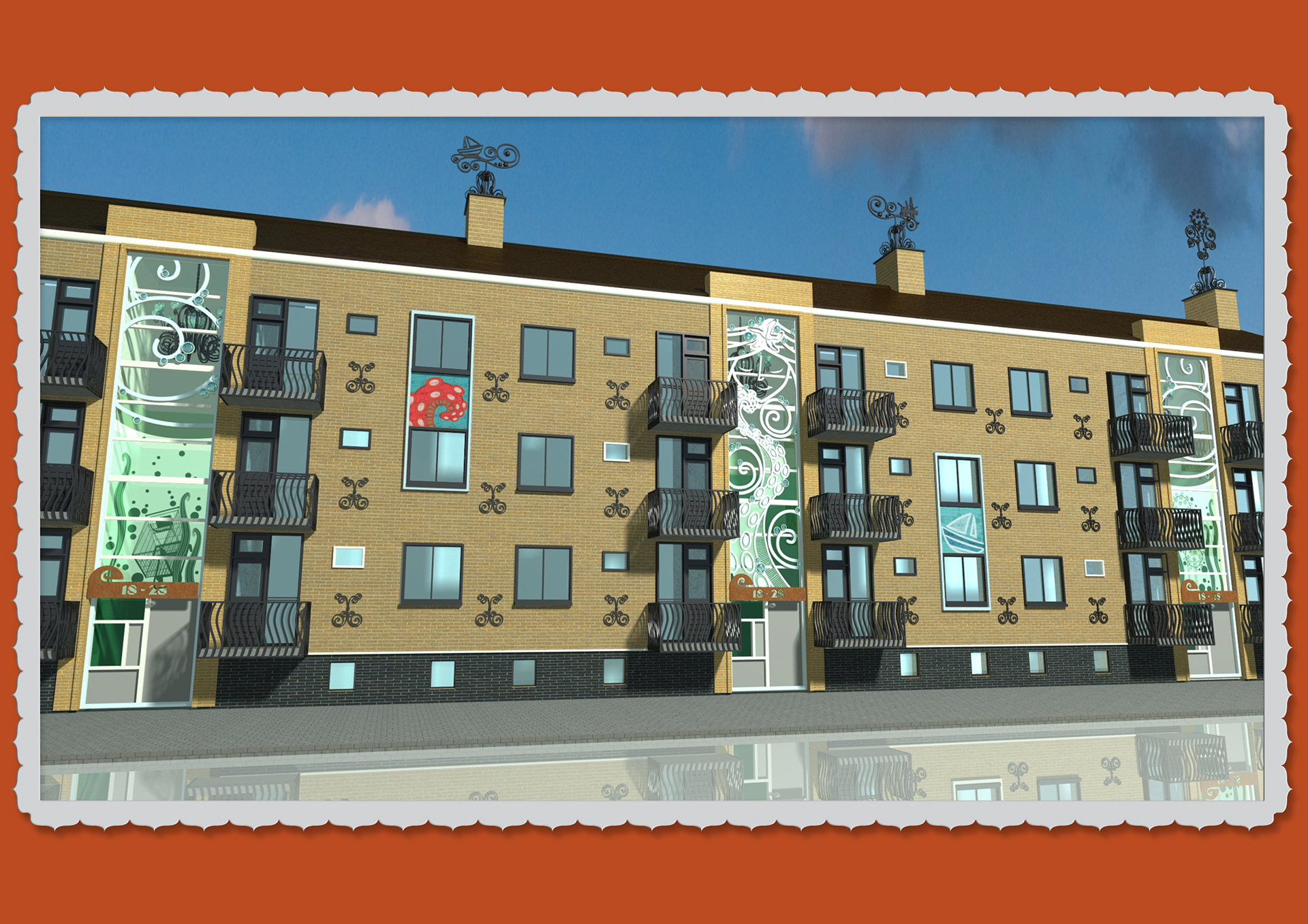 The windows will be covered with blown UVglass that will light up at night with blacklight and will resemble the plankton they've got in the sea here.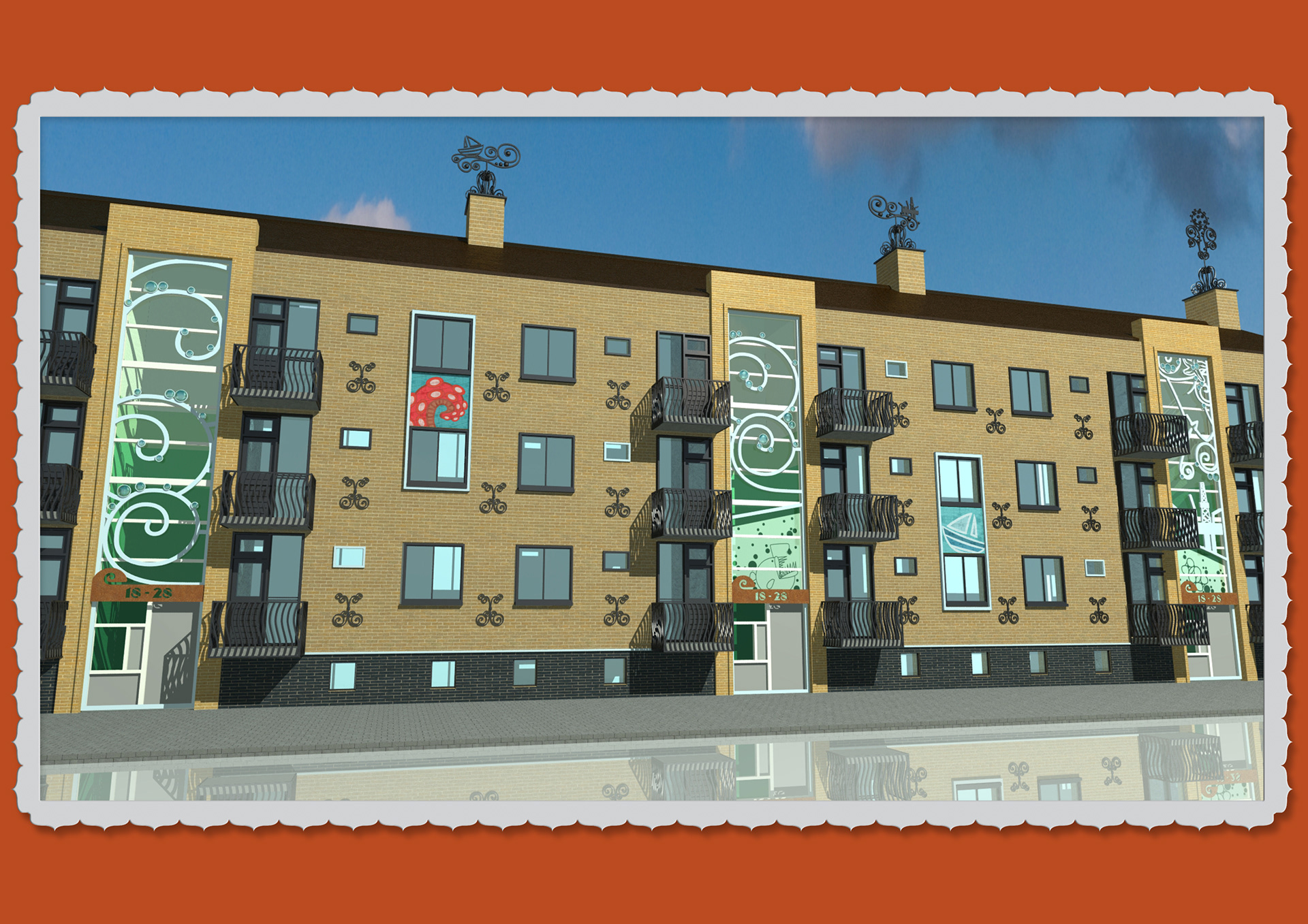 On the front there will be 4 squares that will be made from ceramics and customised chimney ornaments.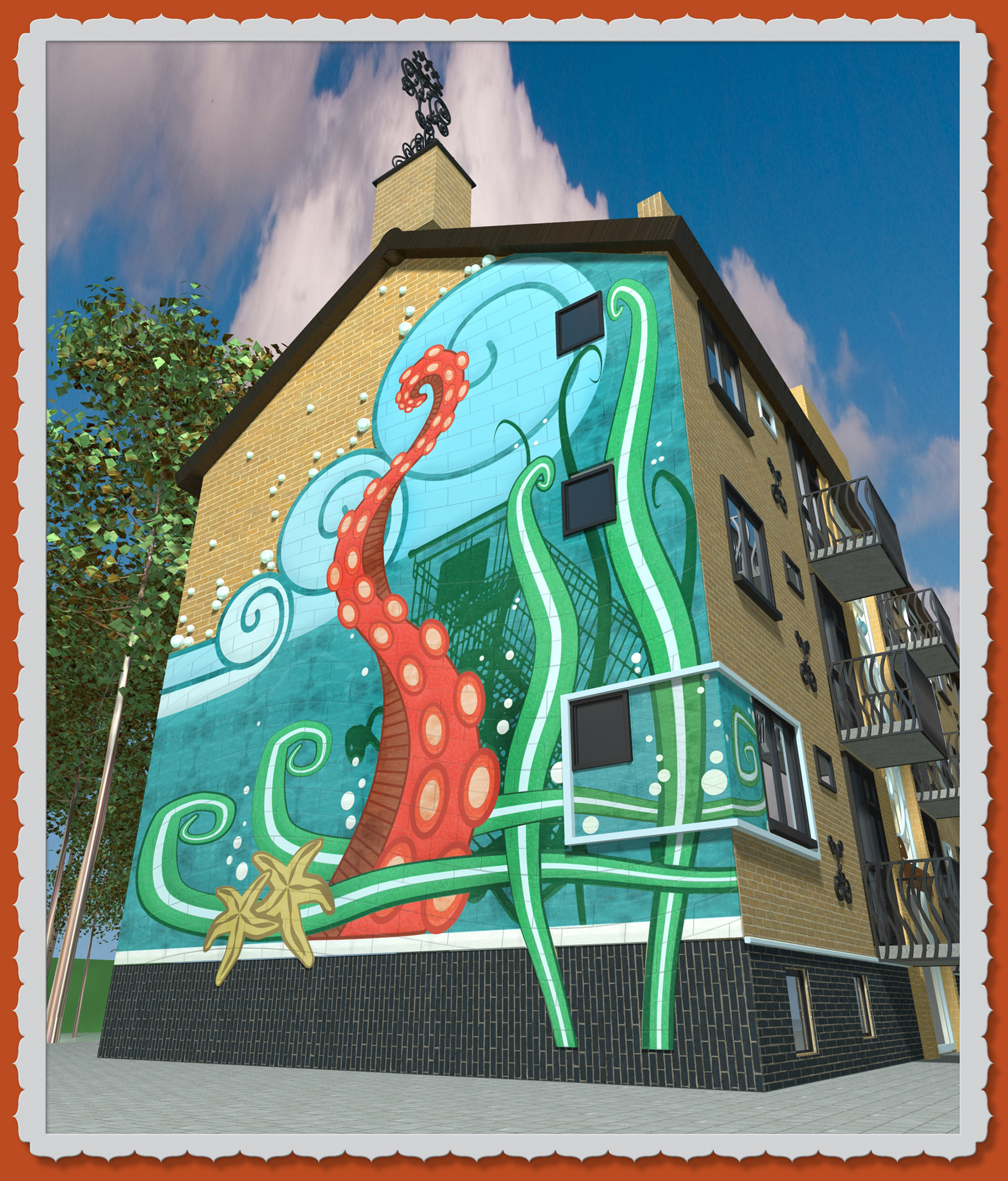 One side will be covered completely with ceramics and lights.